Construction Photo Gallery 2
Drywall, Flux Rock, Framing, Painting, Finishing & Casing
A basement renovation where the homeowner just wanted the walls and ceiling done. Painting and Drywall Renovation Project. We work with the client on their needs.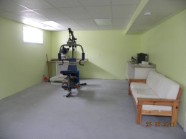 Brick installation on a Condominium in Edmonton, Alberta. The distributor was so happy about the job, it is now on their flyer.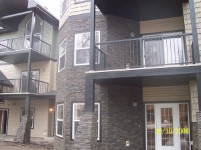 A tree fell on this garage. We came and repaired the 4 rafters to make the roof straight again. Garage Roof repair project.

Quality Stone brick installation inside a Wok Box Restaurant, in St. Albert. Commerical Construction project.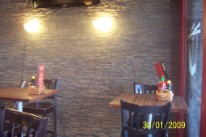 A renter needed their fridge out of the house. Home repair request by the owner. He wanted us to come and fix the damage that was done.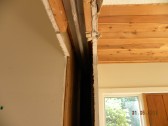 Whatever your job entails, Burgoyne Construction will either do it for you, or we will help you find someone that can.